England tour of India 2021
our main tip:
India wins
INDvsENG 4th T20 tips 18.03.21
The Ahmedabad pitch is s0 difficult to bat first as, in the last 3 matches, the team batting first couldn't set a good target and as a result, the chasing team won always. The Indian team is trailing with 1-2 against England team with two more matches to go in the series and the next team match becomes more crucial with the series on the line.

If England wins this match, they will claim the series. If India wins this match, then the final T20 will be the most-watched match of 2021 for now. The cricket betting sites are getting a huge cheer from the Indian bettors. Once the T20 series is over, we move on to three ODI series in Pune. All the remaining matches will be played without any audience due to some restrictions by the respective governments.
INDvsENG 4th t20 betting tips
INDvsENG is becoming more and more interesting with each passing match, the series is on the line. This must be an exciting week with back-to-back matches one with the INDvsENG T20 series and then the road safety world series which consists of legends from 7 International teams.
England has a very good squad with almost 3 potential all-rounders and 6 bowlers who could bowl their quota with economic spells. Team India management especially Head Coach Ravi Shastri should make use of resources correctly, having in-form players on the bench and giving constant chances to the players out of form just for the sake doesn't mean at all.
Note: we have a 20% additional welcome bonus offer for the in general 100% welcome bonus up to 5,000 INR plus 20% if you use the below-mentioned ekbet bonus code only for cricket-betting-tips.com users.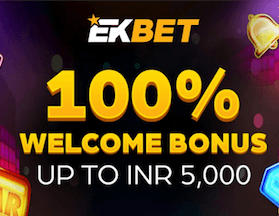 ekbet promo code: EKBETA1B1P1
Yes, KL Rahul scored the highest runs in IPL 2020 but at cost of what? low strike rate and losing occasions. At least Shikhar Dhawan has won a couple of matches in IPL13 with his brilliant batting, you don't miss with opening slot when you have Rohit Sharma in form and waiting in the dugout for a chance to play. Virat Kohli is failing miserably, whether the blame is on his decisions or the head coach for his blunders in assessing the situations.
Both teams are currently in the venue and are sweating it out as the series is on the line. Check out the ekbet apk for betting through this cricket betting app too, to do this you need to download the app and also complete the ekbet login and you are good to play with this cricket betting app.
India Team Prediction: Virat Kohli, Rohit Sharma, Ishan Kishan, Surya Kumar Yadav, Shreyas Iyer, Hardik Pandya, Rishabh Pant, T Natarajan, Bhuvneshwar Kumar, Washington Sundar, Rahul Tewatia.
100% up to 5,000 INR
Amount has to be wagered 8 times
Our Tip: India wins 2-2
Team India management and especially Skipper Virat Kohli has made tremendous blunders with bringing in Yuzvendra Chahal in the powerplay, should have sent Rohit Sharma and Ishan Kishan as openers. Surya Kumar Yadav is in prime form in the recently concluded Vijay Hazare Trophy and leaving out him for KL Rahul is a mistake. Having 3 potential WK's and 3 proper batsmen and only 5 bowlers is costing Team India. This is where Team India should bring in Rahul Tewatia and stable the side.
Virat Kohli is losing his credibility as a skipper, when Chahal is having a bad day why not try a couple of overs with Rohit Sharma? and why bring in spinners when Shardul Thakur is bowling brilliantly. Team India lost the match right from the 4th over when Chahal is introduced against Jos Buttler. Hope Virat Kohli realizes the need of having 6 bowlers on the side.